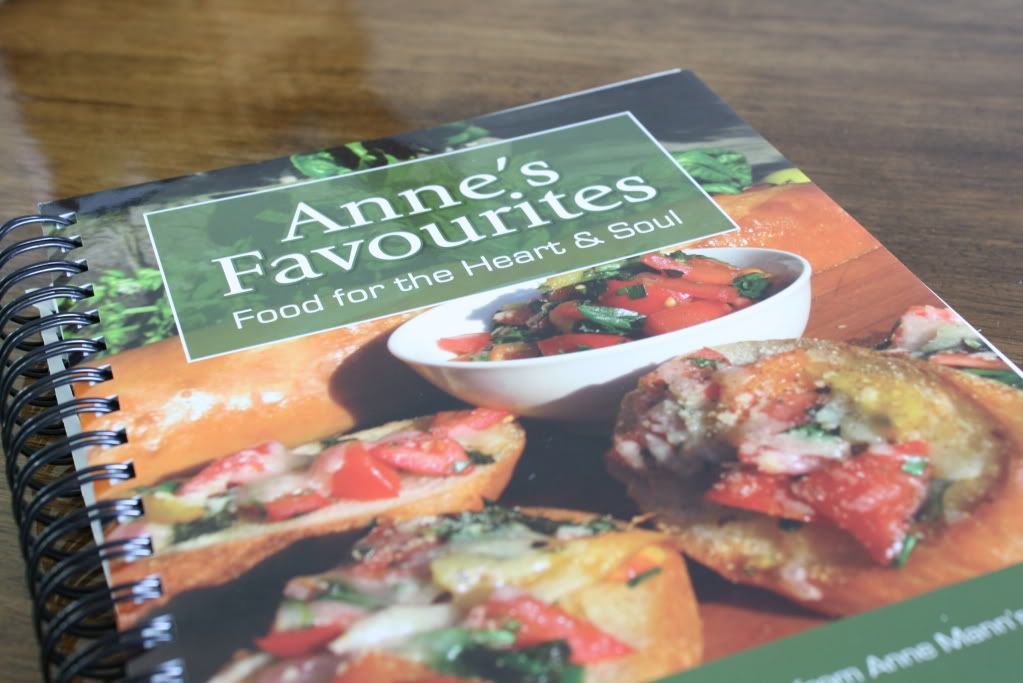 For my birthday, I asked for one thing from my parents.
(Actually, these days, it's far more important in my family that we spend time with each other, not giving physical gifts. So asking for something may have been slightly unusual in itself.)
This cookbook was compiled, written, edited and produced by a good friend of the family. For years, she put fresh bread, butter tarts, and delicious meat pies on our table; she ran the local bakery and made all sorts of delicious confections. Since selling the business, she turned her attention to this project, sorting through all the recipes she's gathered over the years, many from friends, family, and the small community in which I grew up. It's fascinating to flip through the book and read the stories about where the recipes came from, to read the names of people I know.
This book feels like a connection back to a community that holds a strong place in my life, but to which I will likely never return. In that connection, these recipes are doing exactly what I believe food should do: nourish, taste good, and draw strong feelings of the past, present, future.
I'm not sure what I will make from it first. Whatever it is, I know it will be delicious.