I was spoiled with baked goods for my birthday.
On Sunday morning, as we sipped our before-church coffees, J knocked on the door and appeared in our kitchen with a plate of birthday muffins.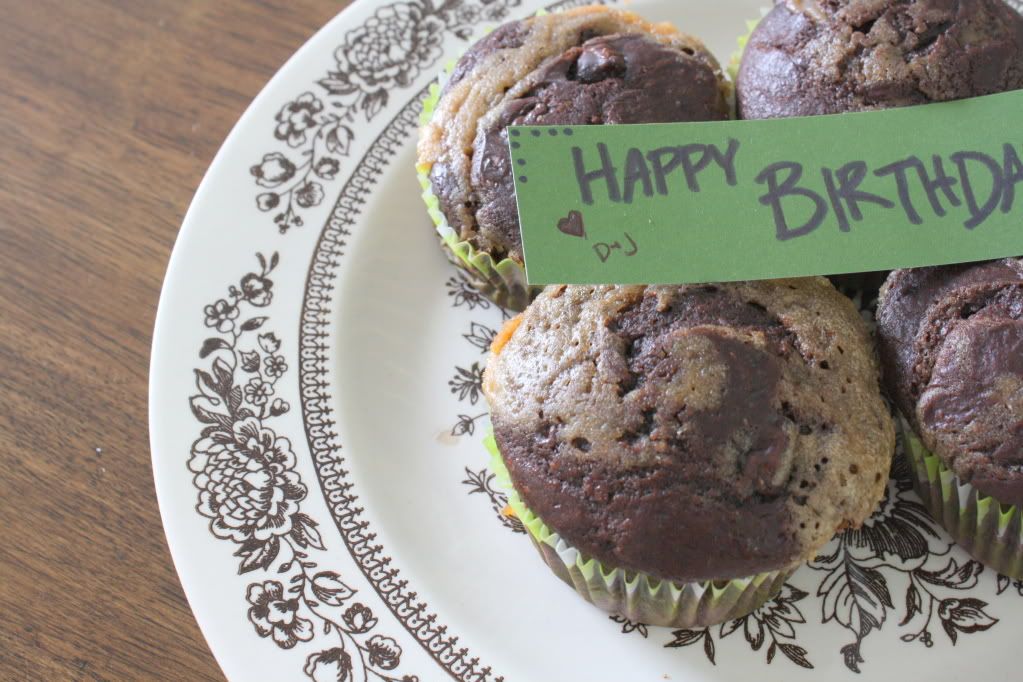 Peanut butter and chocolate all swirled together. I fell in love.
Later, after a morning full of happy birthday wishes and hugs from friendly members of our church congregation, we settled into our kitchen once again, this time with a cup of tea and my wonderful parents. From their car, my mom carried a delightfully dark and moist chocolate stout cake, coated with just the right thickness of sweet coffee icing.
I fell in love a second time.
Chocolate and I? We love each other.
-~*~-