A close friend who also blogs
shared this on Facebook a few days ago.
What you're looking at is the brainchild of
Lesley at The Purple Carrot
. It's
31 days
of themes for food photography. That means at least one photo a day. Every single day. For the month of March. Of course, her plan seems to focus on informal instagram, Facebook and Twitter photos. I'm far more interested in stepping it up a little and turning it into a learning, stretching process for me and my Canon Rebel XS DSLR.
I'm kidding, right? There's no possible way I can pull this off. I'm already too busy! And posting on the weekends? I, like, don't do that. This is going to crash and burn miserably, just leaving me feeling like a failed, useless blogger.
Screw the excuses: I'm going to try it. With a caveat: if I miss a day, that's fine. If I hate one of the themes (I really don't want to show you in the inside of my fridge, for example), I'm not going to bother. If I take pictures and decide they're terrible, oh well, no post that day. If I get to day three and lose interest, motivation, time, etc. etc., I will not beat myself up over letting the series go.
So, now that that's decided, on to day 1!
Breakfast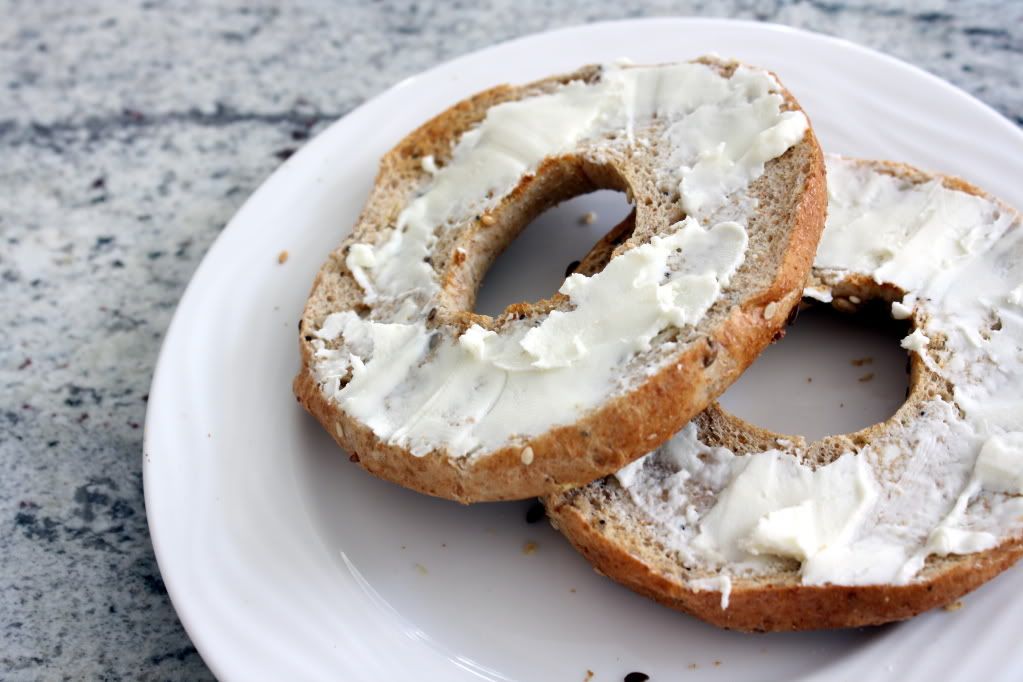 My favourite breakfast: a sesame seed bagel with cream cheese. Mmm...