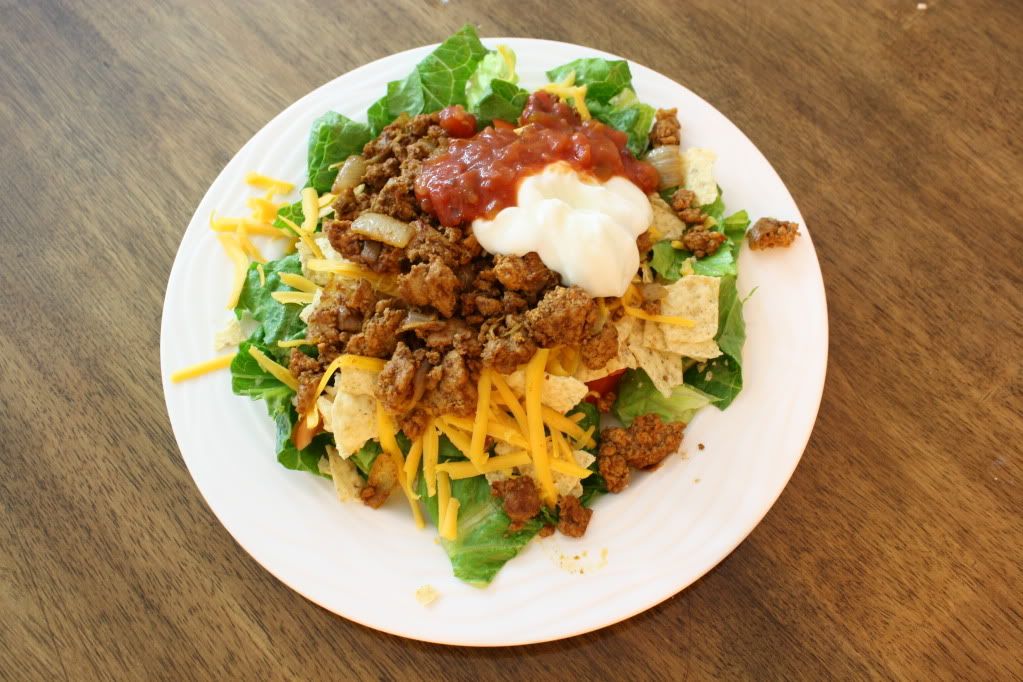 I'm not so good at menu planning. I've tried. I've made weekly lists, bought groceries, filled my cupboards with specific plans and ingredients to go with them. And then, Wednesday hits and I'm tired and there's a frozen pizza in the fridge and, besides, that elaborate chicken with two different sides I had planned to make? Since I forgot to take it out of the freezer, it's going to take at least an hour, an hour and a half to get ready. And I'm hungry.
I have a jar of unopened artichoke hearts in my pantry for this reason. I have no idea what I was going to make. I've never made anything with artichoke hearts. I have no idea what I should make with artichoke hearts. They will likely remain in my pantry for a very long time.
(Anyone want an unopened jar of artichoke hearts?)
However, on Saturday, I decided to take a crack at it again. I sat down with my cookbooks,
Foodgawker
and
Pinterest
and 20 minutes later, had a simple list of dinners. I made up a grocery list and, while hanging with
my youth group kids
, sent the Husband out on a hunting and gathering mission on Monday night after work.
I can stick to this, right? For at least one week, I can handle a little planning, a little organization. I can do it. Just like
the little train engine
, I can do it.
Day one. Tuesday. Workout day. Killed myself on the treadmill, then came home and made this.
Taco salad.
My favourite thing in the world today.
Taco Salad
Adapted from Closet Cooking
The thing about taco salad is that you can be as free as you want with your salad ingredients. There are very few rules. As long as you have some kind of meat, some tacos and some salad greens, you've got a taco salad. A delicious taco salad.
Often, I make taco salad using a seasoning packet, easily and cheaply obtained from your local grocery store. This time, however, I made my seasoning from scratch
using this recipe
and was pleasantly pleased and surprised with the result.
On to the recipe!
For the meat
Oil
1 large onion
1 clove garlic, minced
1 lb ground chicken
1 packet or 1 serving
taco seasoning
1/4 cup water
For the salad
1 medium sized tomato, chopped into bite sized pieces
1 handful of shredded cheese
As much chopped or torn lettuce as desired
A handful or so of crushed tortilla chips
A dollop (or two) of sour cream
A plop of salsa of your desired heat (mild!)
In a splash or two of oil, saute the onion and garlic until the onion is cooked and translucent. Add the ground chicken and saute until cooked.
Mix in your taco seasoning. I didn't bother mixing the homemade mix up beforehand, but rather just tossed each spice into the frying pan as I went.

Pour in the water and stir to incorporate. Allow to simmer until most of the water is gone.
Put together your salad in your preferred order. Mine is as such:
Lettuce
Tomato
Tortilla chips
Cheese
Meat
Sour cream
Salsa
Eat!