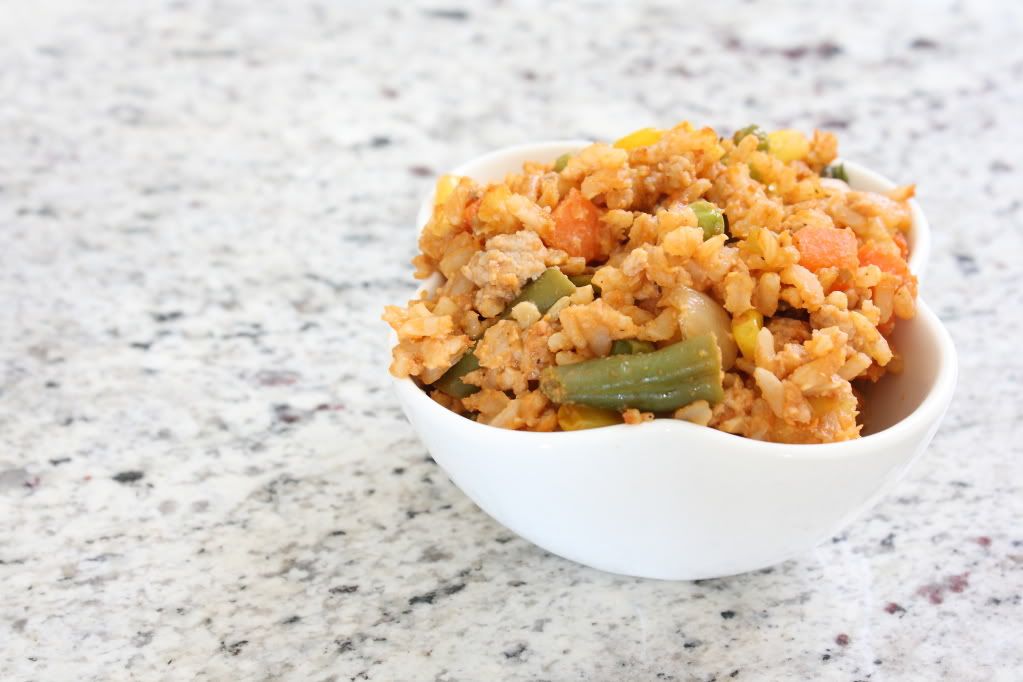 The Dutch don't really have their own cuisine. Pancakes, stamppot, pea soup, and cheese. And that? Is about it. So, instead of being satisfied with their bland, cheap, boring dishes, the Dutch invaded Indonesia, called in colonization and borrowed (stole?) their cuisine. Nasi Goreng, specifically, a rice dish of soy sauce, veggies, spices, etc.
Essentially, the most disgusting thing ever.
While in university, my dad made his own version of nasi goreng on a semi regular basis. Take a university student who had never cooked for himself before and combine it with an ever popular familiar dish and this is what you get:
Cooked rice.
Ground beef.
Frozen vegetables.
A generous amount of soy sauce.
He dubbed it rice guk.
Essentially, the most disgusting thing ever.
Somehow, this mess became a family staple. My siblings didn't get the memo that soy sauce, without something to balance the saltiness, is
disgusting
,
and my cries of complaint seemed to be drowned out by everyone else's odd, inexplicable enjoyment. I think those cries of complaint meant my dad was pleasantly surprised when I tweeted a shot of my lunch to him yesterday.
This is rice guk, but it's a far cry from the rice guk I complained so much about as a child. This is a rice guk I can happily consume. This is a rice guk I will happily make again in variation after variation.
So. An apology is in order.
My dear parents: I am so sorry I complained so much on the evenings you put rice guk in front of me. I didn't know at the time that all those times I pouted over my plate would lay down a foundation of appreciation for a mix of rice and meat and veggies. I would never have even recognized a bowl of rice, meat, and veggies as a meal, probably.
That said, you guys should try this. You'll probably never go back to your soy-sauce-flavoured rice guk.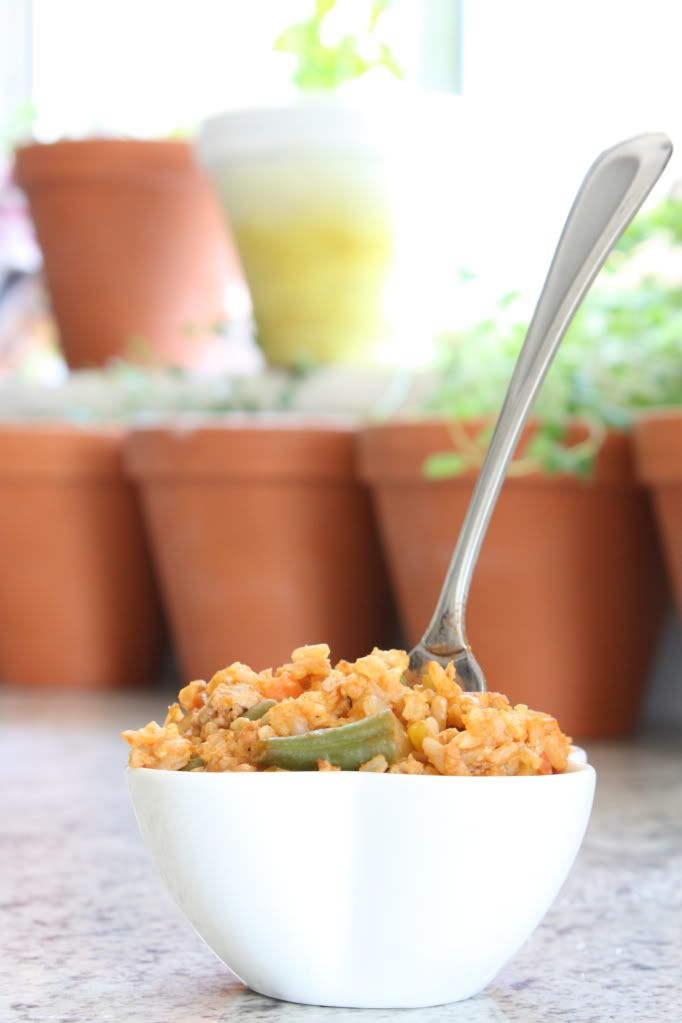 Rice Guk
1 cup brown rice, uncooked
1 lb ground chicken, beef, pork, etc.
1 packet fajita seasoning
1/4 cup water
4 cups frozen mixed vegetables
1/2 cup marinara sauce
1 cup leftover pineapple salsa (or 1/2 cup pineapple, chopped, and 1/2 cup salsa of your choice)
Super easy to make.
Cook up your rice.
Meanwhile, brown your ground meat. Drain the fat and excess liquid. Add in the packet of fajita seasoning and the water. Throw in the veggies, the marinara sauce and the salsa. Add in whatever else may be floating around your fridge.
To serve, scoop the meat and veggie mixture on top of your rice. One serving is about 1 cup with 1 cup of rice and has all sorts of good things in it for you.
Also, it's delicious. Like, really truly. In a completely non-soy-saucy way.