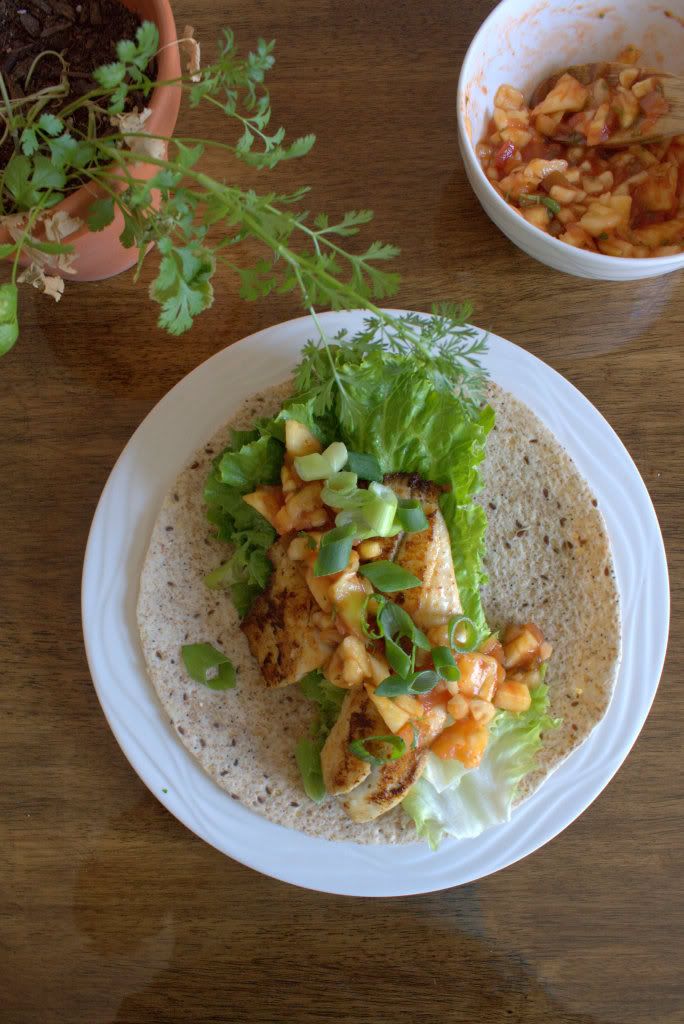 Last weekend, after spending the day running,
gardening
,
cleaning out the garage
, and sorting through piles and boxes of mislaid
things
- why do we own so many
things
? - the Husband and I made a quick stop at Home Depot to drop off our old paint cans. I was exhausted, ready to go home and collapse as we climbed back in the car.
"We're out of milk." The Husband said. "We could just pop into the grocery store really quick."
No. Please no. I hate grocery stores when I'm tired. But we were out of milk. And I was hungry. We were also out of ice cream.
"Ok." I said. "But let's not get anything else." But ice cream. And milk. Of course.
We whooshed through the automatic doors, scurried through the fruit and veggies section, pause briefly among the bread to determine that we did, in fact, have enough carbs to get us through. We turned to head toward the dairy aisle. My head must have turned to far because there, beside the fish counter, my eye was caught by one of those turning tower things they put books on. Except this one didn't have books on it. It has recipes. Little index-card-sized recipes. And at the top of the tower? A big sign labeled FREE.
The Husband came to collect me 10 minutes later, ice cream, milk, and a box of freezies in hand.
This recipe was one of those recipes. It's tasty. It helps if you like cilantro (the Husband does not. I most certainly do.) but if you don't, simply leave it out and you'll still enjoy it. I modified the original to become a taco and it was the perfect bit of tasty delight to finish off our Victoria Day weekend.
Pineapple and Cilantro Tilapia Tacos
From a Sobey's recipe card
For the salsa
1 cup pineapple, chopped
1/3 cup salsa (I used mild. If you don't have any, just chop up 1/3 cup of tomatoes.)
2 tbsp chopped fresh cilantro
1 tbsp lemon juice
For the fish
1 tbsp olive oil
chili powder
garlic powder
For the taco
1 ancient grains soft tortilla or your favourite tortilla variety
2 leaves lettuce
A handful of green onions, sliced
Mix together the salsa ingredients. Set aside.
Heat a skillet over medium heat with some olive oil. Meanwhile, brush both sides of the fish with olive oil. Sprinkle liberally with the chili powder and garlic powder and rub into the flesh if necessary. Place the tilapia in the hot pan and cook approximately 3 minutes on each side.
When the fish is finished, assemble your taco: lettuce, fish, a generous scoop or two of salsa, and the handful of green onions. Roll up, consume!