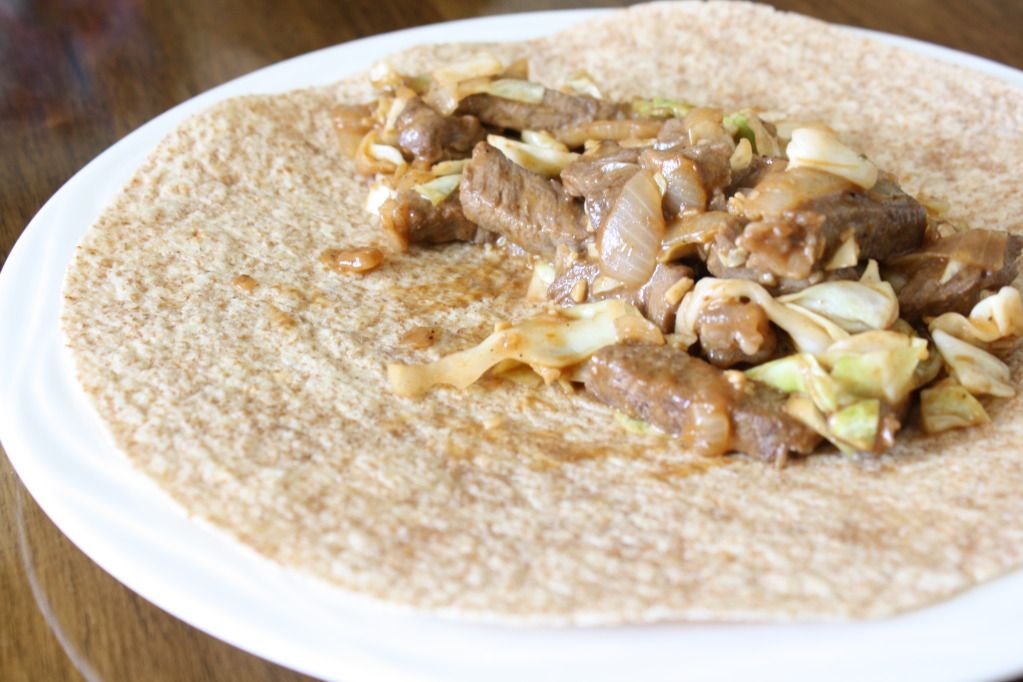 Sometimes, I'll throw something together for dinner, find out it is absolutely delicious, take pictures in order to share the recipe with you, sit down at my computer to start writing and be hit with the realization that I have
no idea
what I put in it.
Case in point: these cabbage and beef wraps. This is what I know:
There is some beef in it. I think it was leftover steak, or a really cheap blade steak that the husband picked up at the grocery store for 50% off. Cut into edible chunks and sauted in oil and onions and probably garlic.
There is either a whole whack of spices or not very many at all. The main base for this is a barbecue sauce, and not a homemade barbecue sauce either. It was an addition, thrown in when the spice concoction I was putting together was proving neither saucy, nor flavourful. BBQ to the rescue!
There is cabbage. Lots of lightly sauteed, but still a touch crunchy, cabbage.
It was delicious. Even if it didn't look particularly beautiful.