In all honestly, I don't have a lot of recipes that I can call favourites. I don't like to repeat, so I don't tend to discover the joy in the rhythm of a recipe, or the fond delight of a long-time favourite. But if I did have one, something like these would be it.
Or basic spaghetti, cooked noodles smothered in ground beef and Hunts tomato sauce, just like mom used to make and I used to make as a student.
These meatballs are at once comfort food and close to elegant, each one a delightful bite of tangy meat. I could eat a dozen, but I definitely recommend keeping your consumption to 3 or 4.
Sweet and Sour Meatballs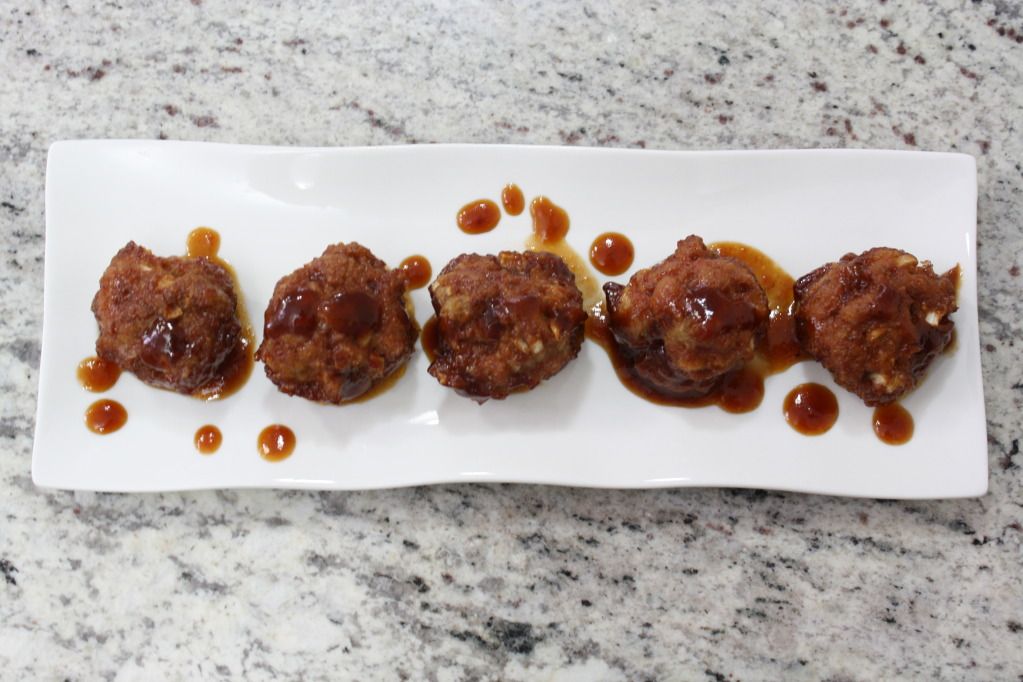 1/2 cup finely chopped onions
In a bowl, mix all the ingredients together until well combined. I always take my rings off, set them in the window sill and tackle the mixing with my hands. It's gross, kinda slimy, but worth it.
Roll the mix into balls 1 - 2 inches in size.
Brown the balls in a single layer on a skillet.* Transfer to a casserole dish.
1 cup BBQ sauce of your choice
1/2 cup vinegar, again of your choice. I used red wine vinegar, but I've also used balsamic and plain white.
In another bowl, mix all the ingredients for the sauce together.
Place the meatballs in a casserole dish.
Pour the sauce over top.
Bake at 325* for 30 minutes or in a slow cooker on low for approximately 8 hours.
* I forgot this step this time 'round. We neither died from food poisoning or spent any time consuming raw meat. Just increase the cooking time to 45 minutes or so and make sure you cut one in half to make sure it's cooked all the way through before serving.